Utilising PCB manufacturing techniques, our Melbourne-based engineering team has developed one of the first parabolic antennas to deliver full band LTE/5G cellular coverage, where no tuning or optimisation is required.
Lightweight and durable, the GM06 has been assembled with tubular aluminum and lightweight, UV stabilised ABS radome to ensure speed of installation as well as best in class reliability & performance.
Suitable for SISO and MIMO* applications, the design characteristics include high F/B, low sidelobes with a narrow beam, which ultimately improves LOS to the selected donor site, thus mitigating noise and interference from adjacent sites.
Featuring Low PIM performance, RFI's mesh parabolic antenna is built to outperform solutions currently available in the market.
*MIMO requires two grids orthogonally mounted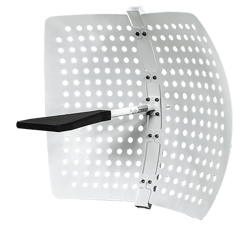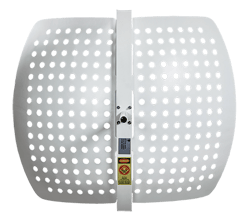 StaNDARD INSTALLATION TO IMPROVE CELLAR SIGNALS
A typical installation to improve cellular signals would use an LPDA for their Bandwidth v. gain properties.
However, the lower achievable gain of the LPDA results in broad beamwidths.
See FIG 1.1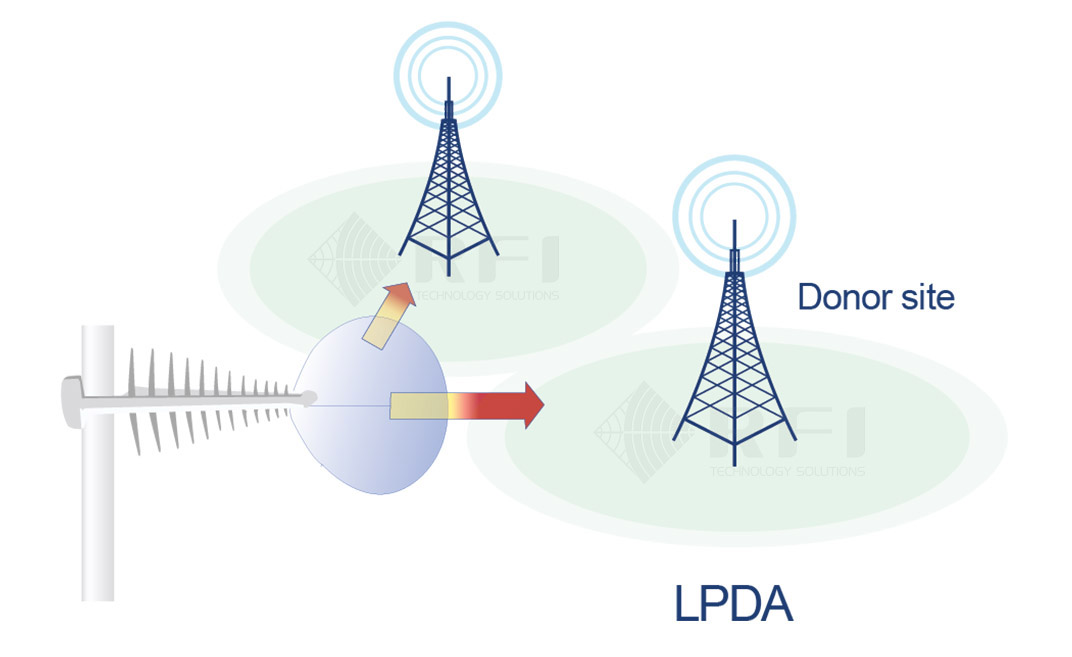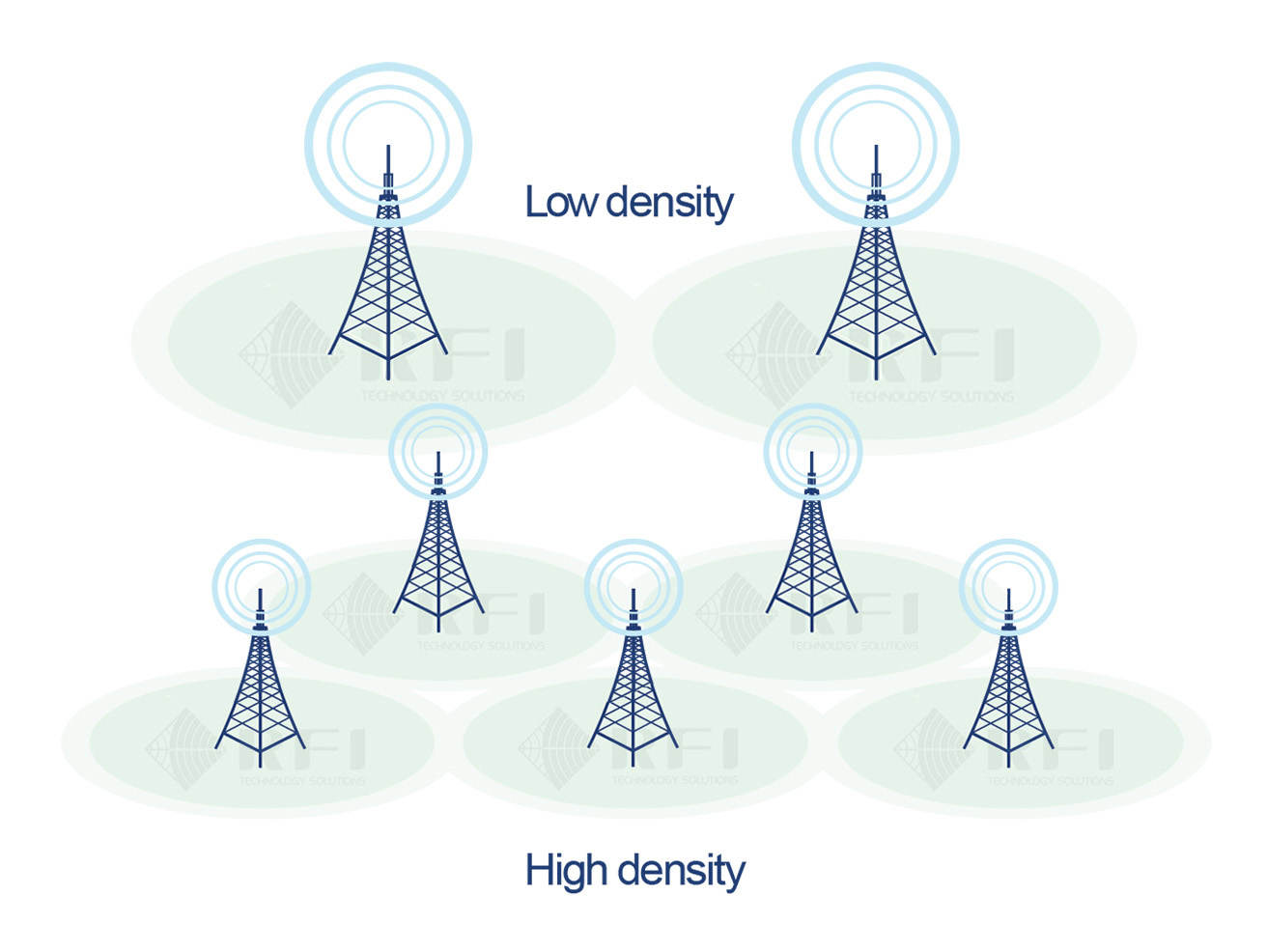 HIGH-DENSITY AREAS
In high-density areas, these pattern characteristics can cause issues, whereby the LPDA sees too much over its beam.
This can cause interference and noise from adjacent sites, and potentially other sources.
See FIG 1.2
HOW IS THE MESH PARABOLIC ANTENNA GM06 DIFFERENT?
The design of the mesh parabolic antenna ensures a narrow beam is projected improving the line-of-sight link between the donor antenna and donor site. Reducing the interference from surrounding sites, the repeater system has a cleaner, higher quality signal, and ultimate improvement in data throughput. See FIG 1.3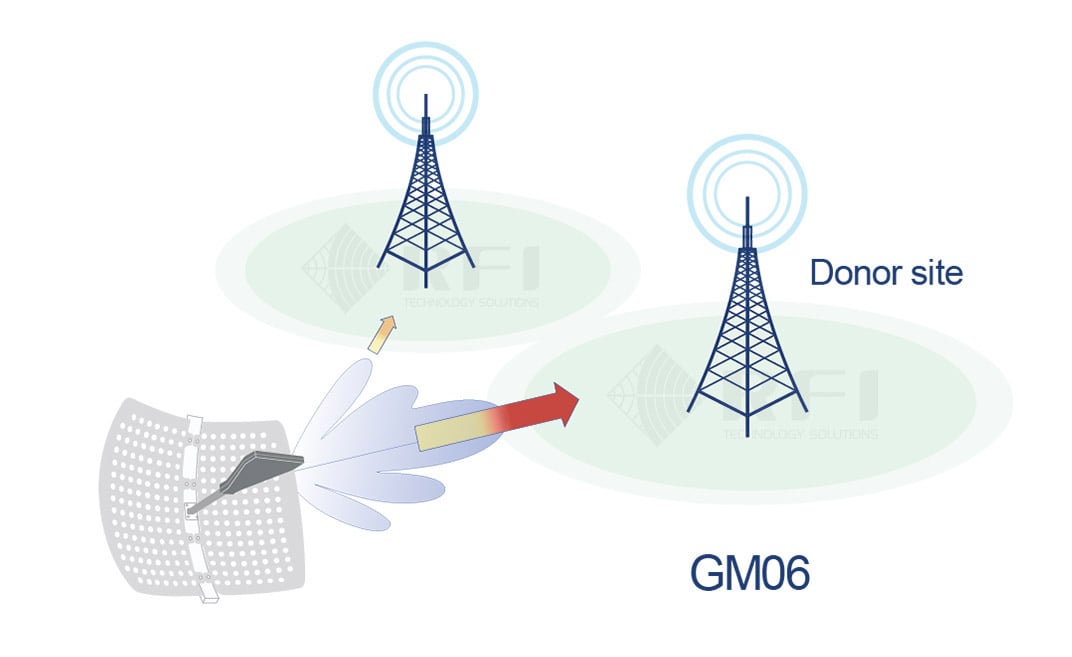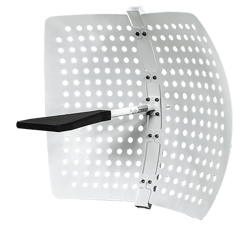 Product Features
High gain antenna (698-960/1710-3800MHz)



No tuning is required





Vertical or Horizontal polarisation






Full aluminum construction


Compact & lightweight design


Clamp options available
RFI's New Mesh Parabolic Antenna is the ideal solution for
cellular /carrier networks, public safety, DAS, Utilities, Links & backhaul.
WANT TO KNOW MORE?
Please complete the form below and a Customer Experience team member will be in touch.
*By submitting this form you agree to receive marketing emails from RFI.