TECHNOLOGY SOLUTIONS FOR CONNECTED HEALTH FACILITIES
RFI Technology Solutions not only play an essential role in public safety and carrier/3rd party DAS, but our services extend further, to the fast-paced world of hospitals and patient medical care.
Extending mobile phone coverage and wireless technology inside hospitals and medical facilities is no longer a nice to have - it is a necessity.
We understand the digital transformation and high-performance network requirements necessary for Hospitals, aged care facilities, and health agencies to provide seamless patient-centered care.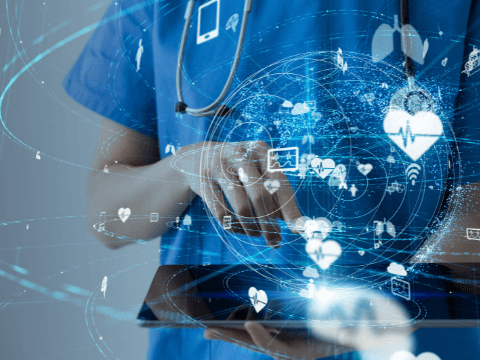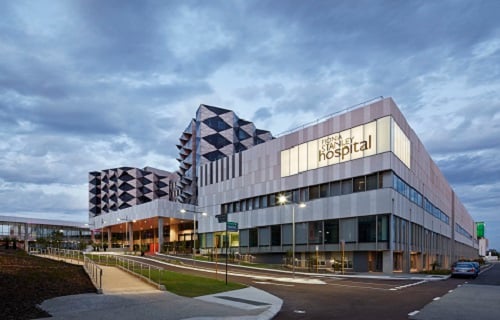 COMPLEX FACILITIES REQUIRE RFI'S UNIQUE EXPERIENCE.
Medical and Aged care facilities house a number of complexities and need to be considered when planning/executing an installation.

When scoping a project we consider the scheduling of work hours, noise management, and air quality management to ensure we minimise the impact and discomfort to staff and patients during installation.
We have essential experience in the following project work:

Extending mobile network coverage to basements or carparks

Extending mobile phone coverage into new wings during hospital/facility expansion

Adding 5G to existing 3G/4G networks

Incorporating mobile phone network coverage during construction

Turnkey solutions for Emergency Services / GRN and Facility radio networks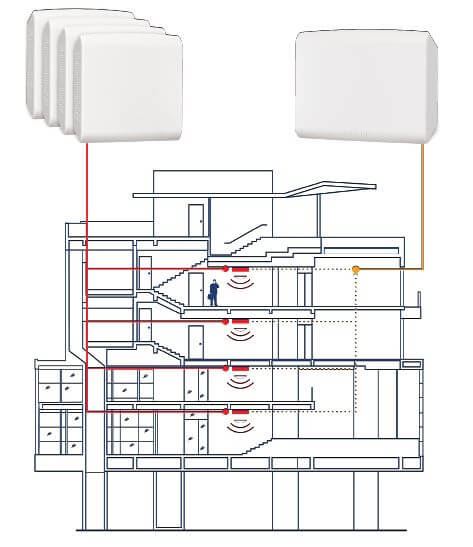 Easy-to deploy active das hybrid solutionS
TAILORED SOLUTIONS FROM VHF TO 5G
Our team has the not only has the skills, but the experience to design and implement a variety of technology solutions to cater for any specific local needs ranging across the full spectrum from VHF to 5G.
These include but are not limited to:
Small/medium Cellular coverage using Cel-Fi devices

Large scale DAS build

Technology Upgrades/overbuild of exiting system

Wi-Fi solutions

Radio Rebroadcast VHF + UHF for emergency services

Operational radio communications

Maintenance and Audit services

Long standing relationships with all three Carriers and NSW TA to facilitate upgrades and installations
The modern DAS systems are generally multi-operator and need to include a range of technologies and frequencies which means it must be built to the highest technical standards including meeting KPIs and PIM (Passive Intermodulation) targets to ensure the best customer experience possible.
WYONG HOSPITAL REDEVELOPMENT
Due to the carriers being delayed on installing base station equipment for the new DAS and the hospital was opening soon, RFI was engaged to install a temporary Cel-Fi Quatra solution at essential service coverage areas.
3 Quatra network units and 12 coverage units per carrier were installed to cover the essential target areas.
The solution covered nearly 20,000 sqm out of the hospital's 48,000 sqm area across 5 floors.
The solution was designed to operate under 3 bands per carrier.
The complete solution was designed, installed, and commissioned in a record time due to the urgency of the client, with all being done during a full lockdown in NSW and under strict Covid protocols.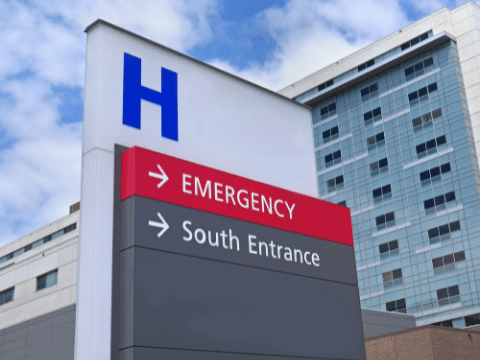 RFI can scope your healthcare project
Get in touch with our team
* By submitting this form, you agree to receive marketing emails and communications from RFI. You can unsubscribe at any time and your data will be handled in accordance with our Privacy Policy.