KEY PROVIDER OF RADIO REBROADCAST SOLUTIONS
For years, RFI have been a key provider of radio rebroadcast solutions for major road and tunnel infrastructure projects in Australia and worldwide.
Transport infrastructure and roadways are the backbone of national economies. In large cities, underground roads and railway tunnels facilitate trade and economic growth by reducing travel time and cost.
With years of experience in radio rebroadcast solutions, we deliver total turnkey solutions.
Manufacture and supply the equipment

Design & installation

Test & commission services

Project management services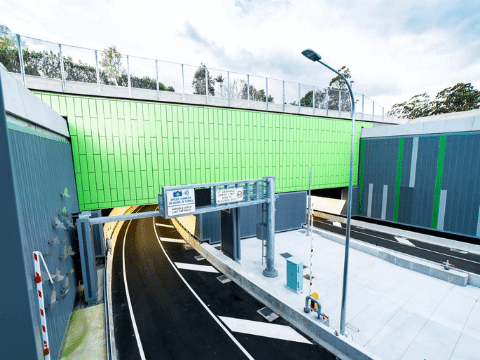 Public safety and maintenance personnel, need to communicate and maintain their safety and operational efficiency.
Additionally, AM, FM or DAB tunnel coverage improves road users' experience and satisfaction by providing access to their favourite radio stations and enhances their safety by enabling radio Public Announcement messaging.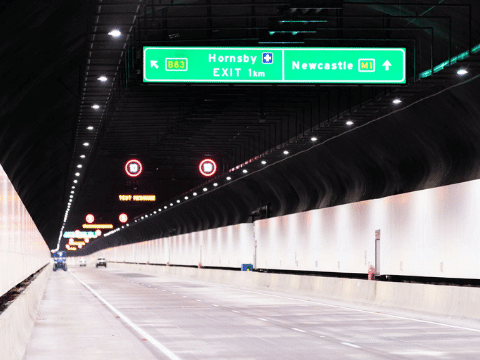 UNDERGROUND NETWORK CHALLENGES
In the underground network of road tunnels – communications offering seamless two-way radio can be difficult to achieve.
Tunnel networks can be quite large and complicated, which mandates the requirement for a complex radio rebroadcast system.
Without a radio rebroadcast solution, tunnels experience limited radio coverage due to the limited penetration of radio signals into such areas.
Moreover, every tunnel operator has a different set of requirements for radio coverage.

RFI, with a team of highly experienced subject matter expert engineers, work with each customer to tailor a customised solution to suit their specific needs.
CUSTOMISED SOLUTIONS FOR COMPLEX TUNNEL NETWORKS
Our radio broadcast products are developed and quality tested in our Australian manufacturing sites.
Our suite of radio rebroadcast products include:

Wide range of AM, FM and DAB/DAB+ headend units


Amplifiers

Rebroadcast Audio Servers (RAS)
rebroadcast system monitoring and alarm status reporting.

BDA's

to boost and extend the available overground Professional Mobile Radio (PMR) coverage into the tunnels.

Multicoupling and Monitoring products including filters, duplexers, transmitter and receiver multicouplers and combiners, DAS and passive components, RF over Fibre, Antenna System Monitor, etc.
We can guide you on the complete solution to your transport infrastructure project.
Get in touch with our team
* By submitting this form, you agree to receive marketing emails and communications from RFI. You can unsubscribe at any time and your data will be handled in accordance with our Privacy Policy.