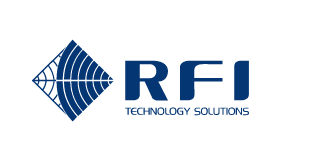 With a rich history in energy solutions and wireless communications, RFI Technology Solutions has a wide range of solutions to establish energy meter and solar inverter connectivity on hard-to-connect commercial, industrial, off-grid and residential solar sites.
Our team of experienced energy product managers have worked on both large-scale solar and energy storage projects worldwide and are here to support with all your system design, installation and commissioning activities.
Access to your online solar monitoring portal via an internet connection is important to ensure the optimal functionality of your system and in many states, it is already, or soon will be a legal obligation.
For solar inverter connections in locations where Wi-Fi is not available and hard-line ethernet connectivity is not a feasible or practical option, RFI has a range of cellular connectivity solutions.
SOLAR CONNECTIVITY SOLUTION
RFI's Solar Connectivity Solution combines the MA-2055 modem with an LTE SIM, providing complete out of the box access to 3G and 4G networks. Choose your data plan with your preferred carrier network (Optus and Vodafone).
FEATURES
Quick and easy to install with pre-configured modem and SIM

IoT grade SIM for establishing fast and secure internet connection

Install onsite without touching or interacting with existing LAN connections

4G ready, no need to change units when there is 3G shutdown
RECOMMENDED FOR
Commercial sites

Industrial sites

Off-grid sites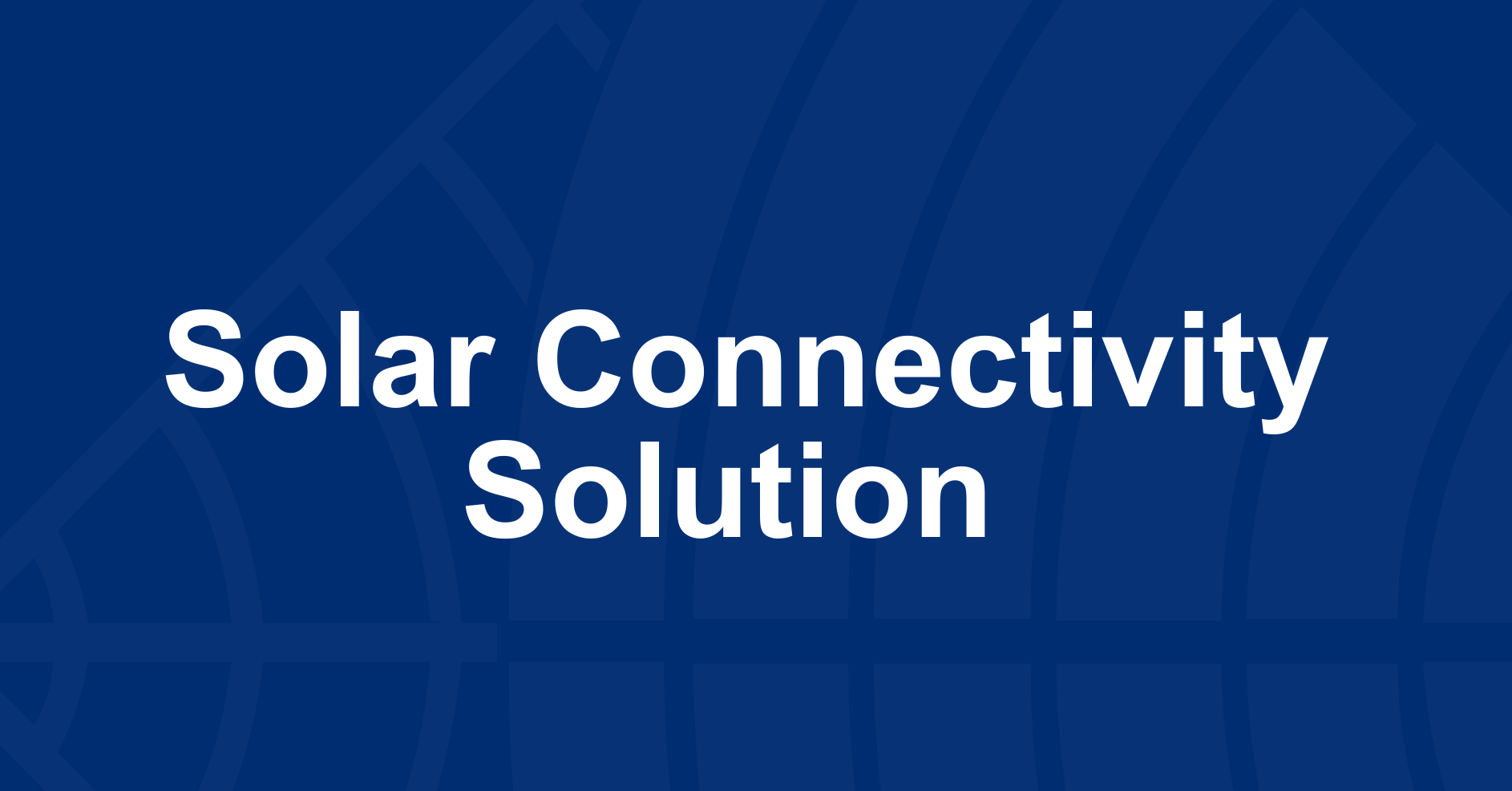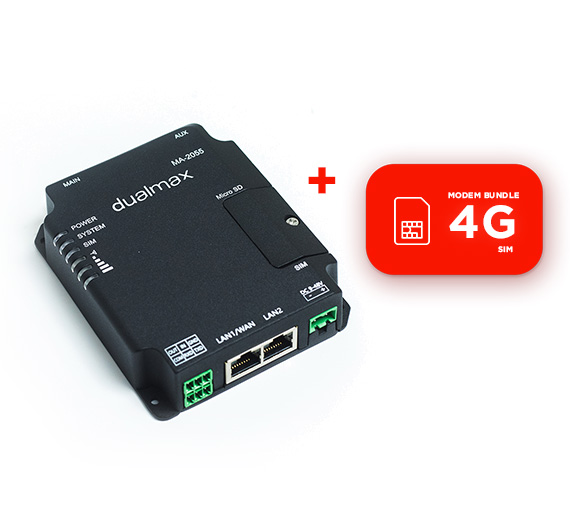 INDUSTRIAL MODEMS
RFI's Maxon modems are designed for highly demanding industrial environments and offer a reliable connection and data access between many different types of networks.
With dual Ethernet ports and a compact design, the Dualmax SIM Ethernet Router is a versatile low-cost industrial modem. Capable of covering wide areas, the Dualmax can provide internet backhaul for a wide variety of applications including telemetry signage or solar inverter monitoring.
FEATURES
Two ethernet LAN ports, one configurable as WAN

10/100M ethernet connectivity

Device accessible via web interface

1 digital input and 1 digital output

3G fallback and band 28 support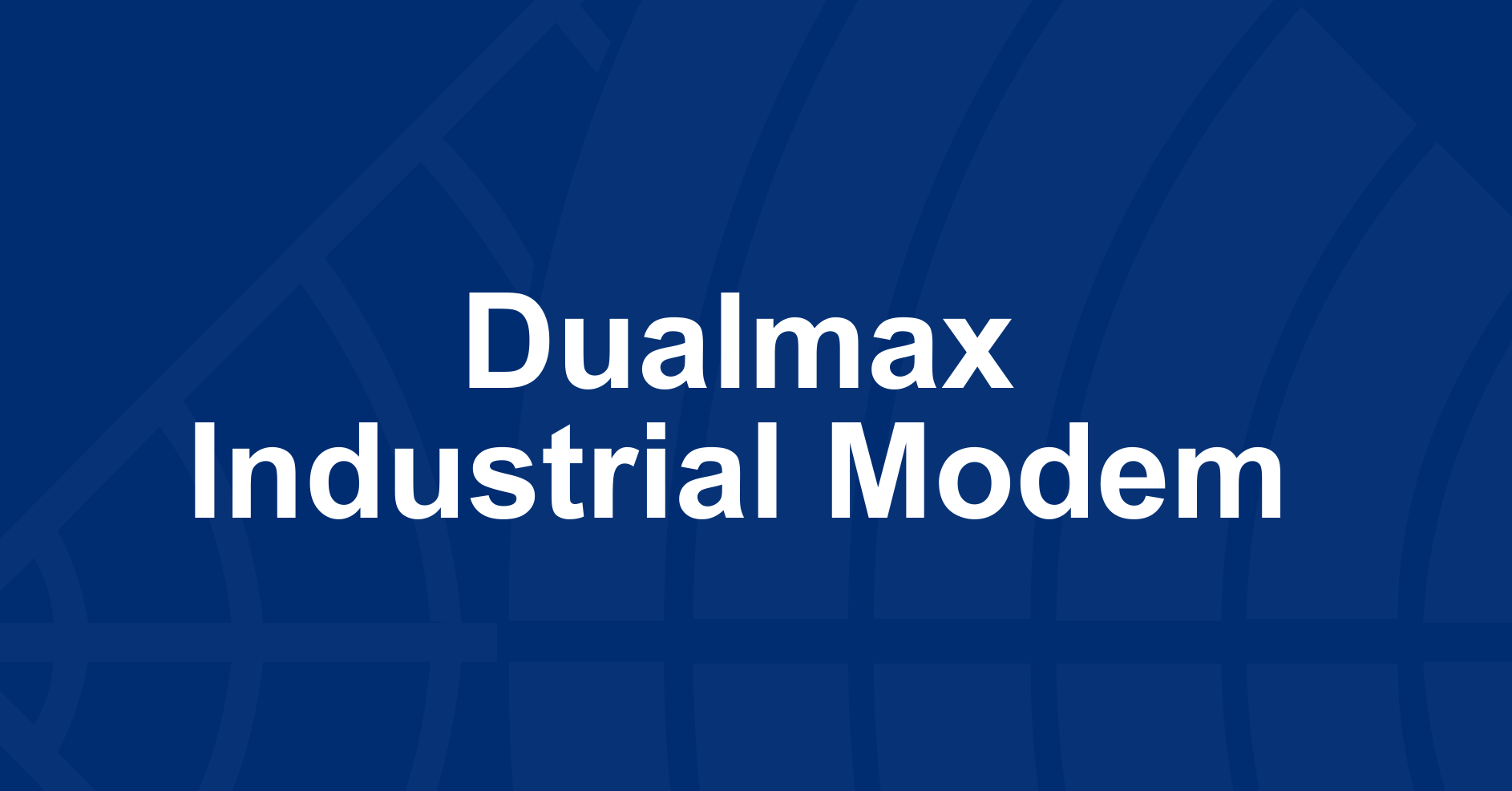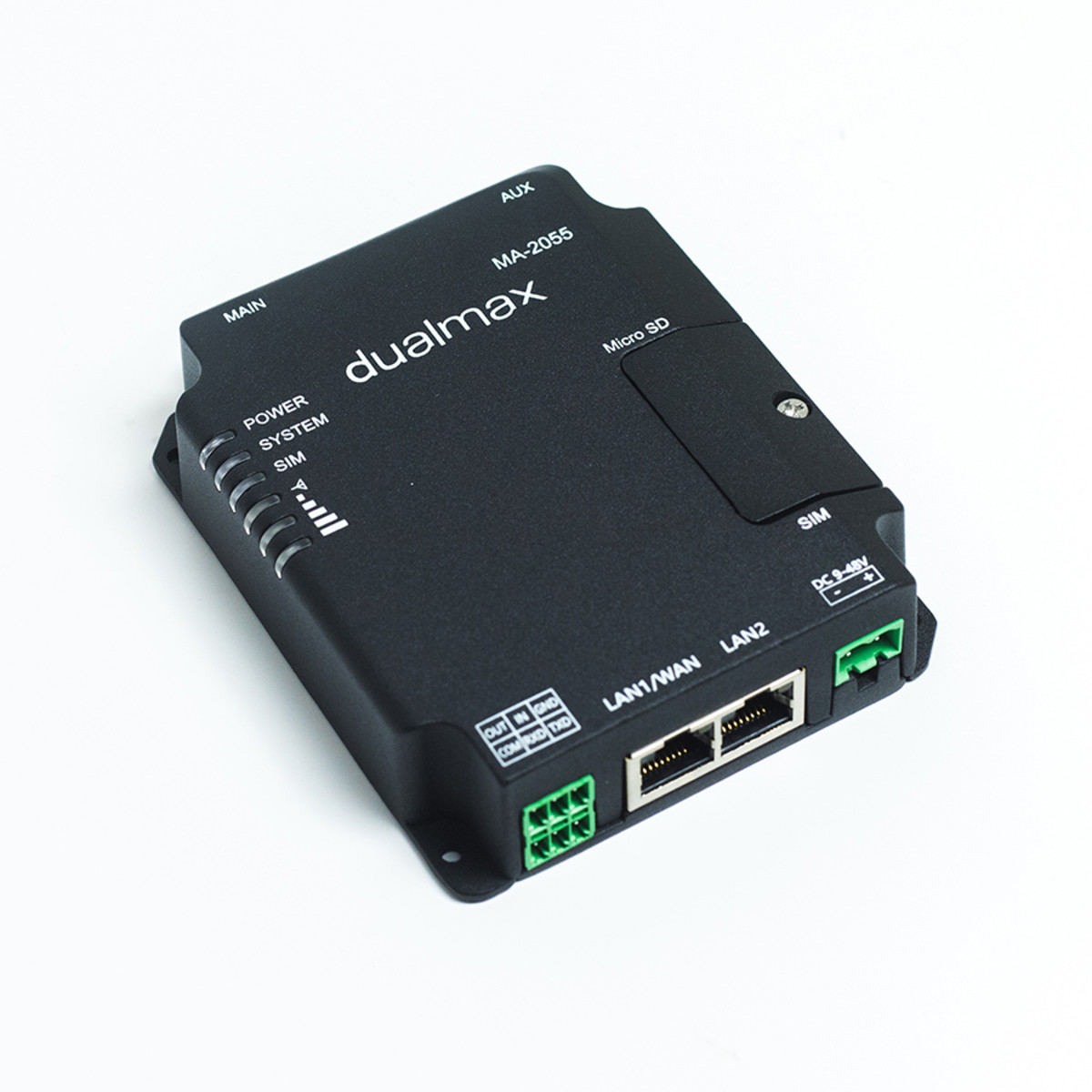 METER - INVERTER CONNECTIVITY
When using an energy meter as a part of your solar setup it is important that it can talk to your inverter. While a hard-line cable will suffice for most of your setups, sometimes your site can have other plans. When your site is filled with obstacles or trenching just isn't a viable option, it can be difficult and expensive to try to lay cable. By going wireless you can obstacles can be bypassed and your meter can be quickly connected..
RFI's P2P (Point-To-Point) Link Kit is a superior connectivity solution for establishing wireless communications between the energy meter and solar inverter. Powered by Digi Xbee technology, a fully wireless connection can be established across a huge distance, no matter the terrain.
FEATURES
Operating in the 900MHz ISM RF band, the P2P Link Kit offers a long connectivity range that is superior to other wireless technologies.

Powered by Digi XBee technology, the P2P Link Kit is perfect solution for long-range line-of-site wireless data applications where reliability and security are a must.

Configuration complete, the P2P Link Kit allows you to install with ease. Ensuring a wireless connection in minutes.
RECOMMEND FOR
Rural sites where meter is located far from inverter

Commercial or industrial sites where structures create batteries, making cable run impossible

Schools or universities with large areas of concreted cement

Residential sites with gardens or patios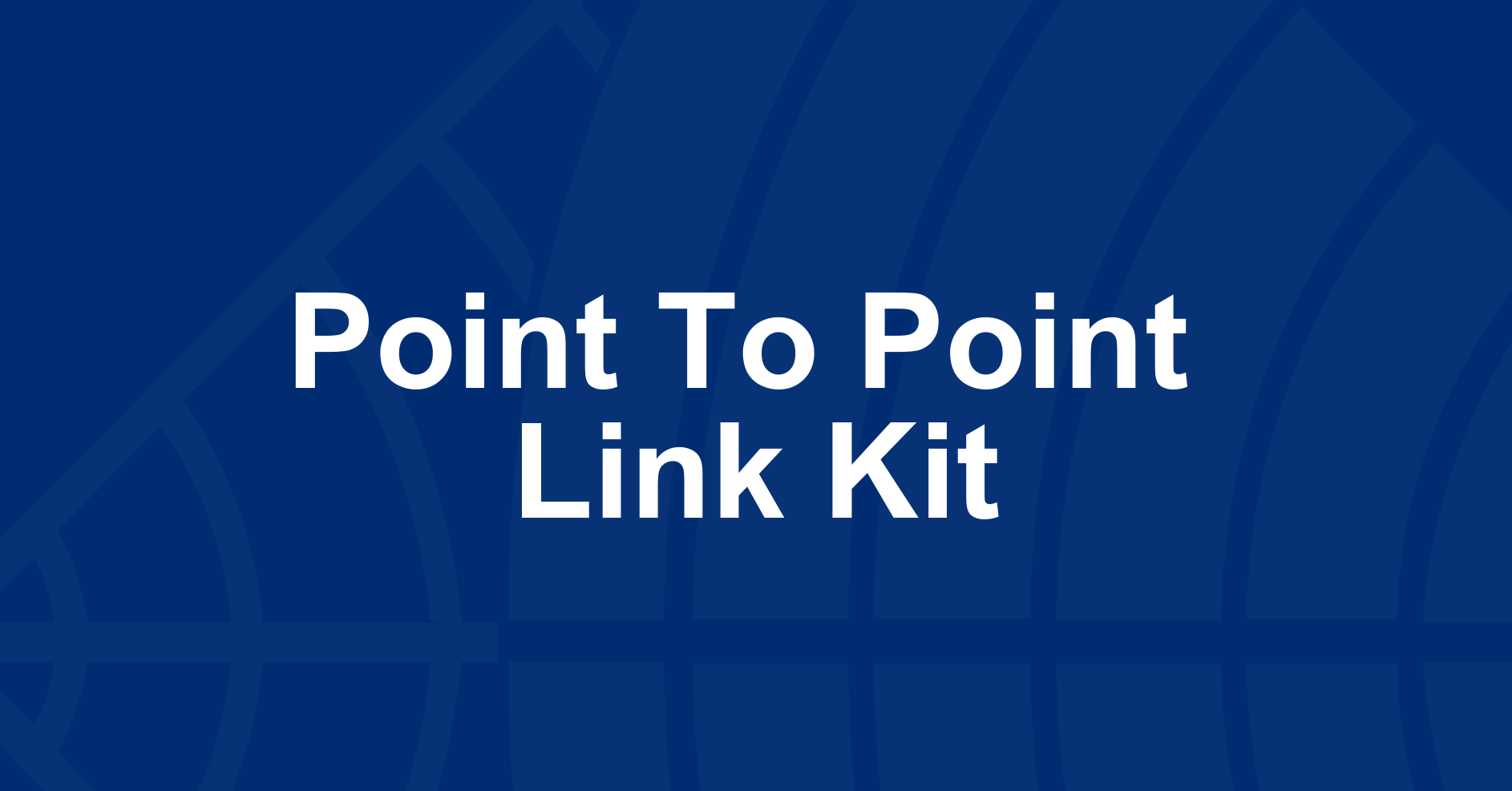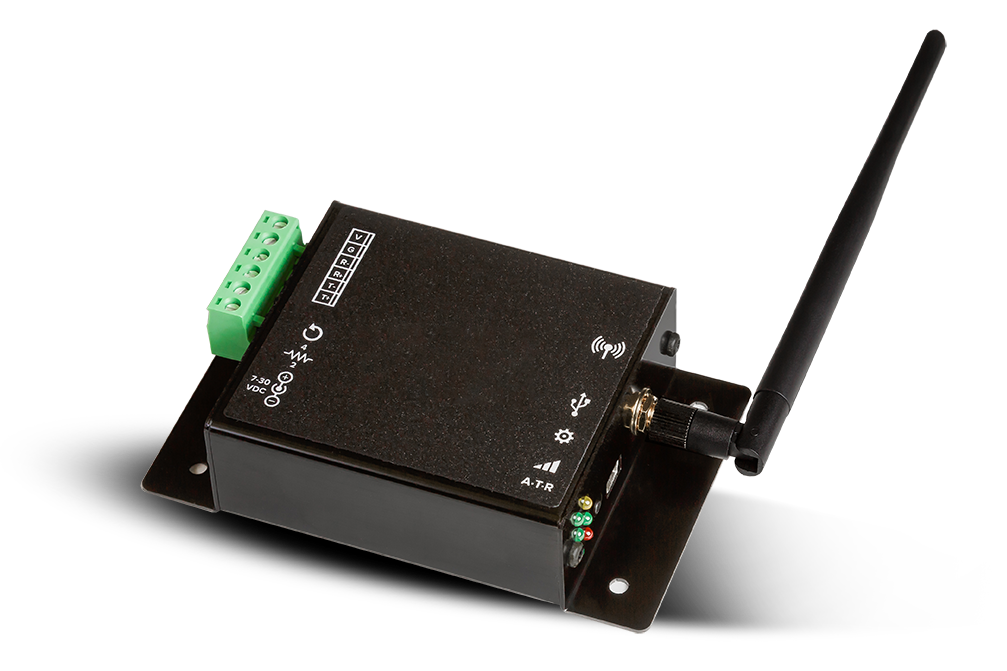 WANT TO KNOW MORE?
Fill in the form below and our Customer Experience Team will contact you.
* By submitting this form, you agree to receive marketing emails and communications from RFI. You can unsubscribe at any time and your data will be handled in accordance with our Privacy Policy.